Emergency Tree Service –

London & Area
The London area is the host of many unpredictable storms, and we can often be surprised as to how much damage they cause. Let Olympic Tree Care take care of your emergency tree removal service.
Emergency Tree Removal Service
In today's changing climate, storms are becoming more frequent and more severe. Trees can be very susceptible to high winds, ice, snow, and heavy rains. These elements can cause trees to lose branches, limbs, whole sections, and even complete tree failure. These broken limbs and trees can cause very dangerous situations, and it's important to seek the help of a qualified professional. Olympic Tree Care has the training and experience required to remove these hazards safely while protecting your property.
Proper tree maintenance will help provide strength for your tree during unpredictable weather. For example, our tree pruning services will clean up any weak or dead branches that would be a dangerous hazard during high winds, ice and rain storms. Prepare yourself for London, Ontario's unpredictable climate by taking advantage of Olympic Tree Care's preventative tree care services.
24 Hour Tree Service
Emergency tree services are at your fingertips, in the event you require unexpected tree removal. After a full clean-up of the debris, your lawn will look as though a tree was never there! Emergency tree service also covers tree trimming and tree removal. Any unexpected tree service is available to you with the help of our trained professionals at Olympic Tree Care.
Quick, reliable emergency clean-up and emergency prevention is conveniently provided by our trained professionals. Expect fast response time and effective service! Feel safe knowing that 24 hour tree service is available for you, courtesy of Olympic Tree Care.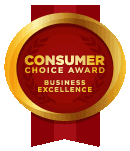 Are you in need of emergency tree service in London Ontario, Kitchener/Waterloo and Area?