Fertilization Service –

London & Area
Urban soil can be a hard place for a tree to grow happily and healthily! Olympic Tree Care can give your soil a deep root fertilization service, for soil that needs some extra minerals and nutrients in London & Area
Fertilization Service
In most urban landscapes the soils have been greatly disturbed due to housing construction, road ways, and topography modifications to allow for storm water flow. The effects of these activities produce poor soil, poor drainage, and compacted soils that can make it very hard for roots to grow. The most effective way to combat these issues is with deep root fertilizing.
A deep root fertilization service will bring your soil back to life and provide the perfect grounds for healthy tree growth. Fertilization sends nutrients and water directly to the roots, which encourages new tree growth and life. The experts at Olympic Tree Care perform the fertilization service with precision and care.
Deep Root Tree Fertilizers
Deep root fertilizers counter the negative effects of these conditions by providing a balanced mixture to essential nutrients and beneficial microbes. These nutrients are injected in to the plants root zone. The injection aerates and breaks up the soil around the injected area. These types of injection allow the tree to produce vigorous and healthy growth.
The many benefits of fertilization service include healthy tree growth and supporting good soil health, which allows the trees to resist decline caused by invading insects and diseases. Call one of our professionals to assess your individual property needs!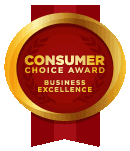 Are you in need of fertilization service in London Ontario, Kitchener/Waterloo and Area?