Lot Clearing –

London & Area
Most construction projects will require some type of lot clearing in order to start the development. Olympic Tree Care will take care of your tree clearing service needs with complete precision.
Tree Clearing Service:
Although we love our trees, there are times when we are required to remove a tree, or a large amount of trees, due to various reasons. Olympic Tree Care offers custom lot clearing services. We perform residential as well as commercial lot clearing, and we can execute our lot clearing services on any sized lot. Regardless of the complexity of the lot, Olympic Tree care will perform a swift and clean service to provide you with the open spaces you desire.
Tree clearing services would apply in the construction of new developments or simply in the restoration of an existing park or nature setting. If your lot has trees, tree stumps or any sort of tree debris, call Olympic Tree Care – let us handle the job and get your lot cleared from all unwanted trees.
Lot Clearing:
These types of projects usually require specialized equipment. Olympic Tree Care has the necessary pieces of equipment to perform lot clearing jobs safely and efficiently. Our brush hog mower is the perfect piece of equipment for the lot clearing projects that require maneuverability. This machine can grind small shrubs and forest understory, and is a perfect tool for tree clearing services – opening up an existing woodlot for hiking trails, developments, or for getting rid of uncontrolled weeds. Our equipment and skill allows us to clear any lot with precision and speed.
If you are in need of emergency lot clearing services, Olympic Tree Care offers 24 hour Emergency Tree Services.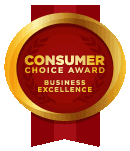 Are you in need of lot clearing in London Ontario, Kitchener/Waterloo and Area?