Plant & Tree Health Care Services – 

London & Area
Olympic Tree Care's plant and tree health care services can help keep your trees healthy with proper care and maintenance, including health assessments and monitoring, fertilization, soil analysis and management, and pest control. Our experts provide the care your trees need so they can stay healthy longer.
Tree Health and Hazard Assessment
Trees can pose a risk to your property due to age, pest concerns, and other hazards. These issues can limit the lifespan of your prized specimens. Our tree hazard consulting and health assessment services can help identify concerns and solve those issues with proper plant and tree health care practices, including pruning and, if required, tree removal.
Our experts provide tree risk assessments, consulting and monitoring, including pre & post construction planning and preservation. These tree health inspection services can help improve the health of your trees and reduce long term costs.
Pest Diagnosis and Management
Tree and shrub pests can cause significant issues for the health of your trees, spreading diseases from roots to limbs. Proper identification and tree pest/insect control methods are important for trees and shrubs to thrive and, at times, even survive. Our tree disease and pest control services help protect your trees from pests that damage the health of your trees.
Our tree health experts use a proactive Integrated Pest Management (IPM) approach, including cultural and chemical practices to control pests in the landscape and help prevent infection from pests in the future.
Deep Root Fertilization
Using proper fertilization techniques aids in the long-term health of your trees, helping alleviate compacted soils for proper root development and canopy growth.
Our Deep Root Fertilization services provide your shrubs and trees with the nutrients required for optimum growth in an urban landscape. Due to the lack of natural cycling in urban soils, deep root fertilization can provide these nutrients, helping trees and shrubs compete against other plant material and urban stressors.
Soil Management and Root Care
When it comes to trees, it all starts in the soil. If poor soils are present, it can cause health concerns for your trees and prevent proper growth.
Our soil management and root care services include fertilization, soil and foliar analysis, soil amendment and water management to help give your tree all it needs to remain healthy and strong. Our experts also provide non-invasive root inspections and pruning to help improve the health of your tree's root system.
Talk to Our Experts!
Schedule a plant and tree health consultation with our Plant and Tree Health Care Specialists. Call today!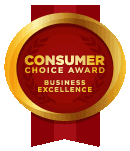 Are you in need of plant & tree health care services in London Ontario, Kitchener/Waterloo And Area?