Storm Damage Service – 

London & Area
Storms don't just knock trees down in the forest, they can also damage the trees in your own yard. Call Olympic Tree Service to schedule storm tree removal and damage clean up today.
Storm Damage Service
When a tree falls on your property it makes a mess that can get in the way of your commute and even put your family's safety at risk. That is why the first thing people want to do when they notice storm damage is to get rid of it.
Storm damage cleanup is smart, especially when you contact the experts. The professionals at Olympic Tree Care can provide storm tree services including tree removal and debris removal when a storm hits.
London, Ontario is famous for storms of all kinds.
Whether it is ice storms, heavy snow fall, or torrential downpours, the area always provides surprises that can result in damage to the trees in your area. While there are a lot of things you can do to maintain your trees, such as arbory and tree pruning, extreme weather can cause tree damage and even tree failure no matter how much you prepare.
Limbs can fall and damage property, and trees can fall altogether and make an even bigger mess. Olympic Tree Care specializes in removing these kinds of messes. Cleaning up limbs, tree debris, and storm tree removal are our specialty, so why not let us handle the job?
24 Hour Tree Service
Olympic Tree Care offers effective storm damage tree removal and other storm damage clean up services. Storms leave behind damage that can leave you feeling overwhelmed.
That is why our trained and experienced professionals are here to help provide quick, safe, and efficient storm damage removal services. Our passion for trees will mean that your mess is gone, while your foliage stays looking good.
Storms don't run on a consistent schedule, they can hit at any time.
That is why we offer 24 hour storm tree services. This way, you won't have to think twice about who to call in the middle of the night. Whether it is storm damage clean up or tree removal after storms, we provide you with reliable, professional, and efficient service. After the storm hits, Olympic Tree Care is always here to help.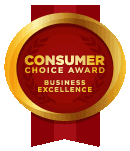 Are you in need of Storm Damage Service in London Ontario, Kitchener/Waterloo and Area?