Cabling & Bracing Trees –

London & Area
Cabling and bracing is used to support a structural defect in the tree. Sometimes there are desirable trees on our properties, but they have a defect in them making them a potential hazard to people and property.
Our Method
At Olympic tree care we use "cobra" tree cables. They are non-invasive to the tree (meaning no holes will be drilled in to them). The method of tree cabling allows the tree to move as it naturally would, but stopping the crack or defect from going past its braking point. This method is a safer approach than the previous method of using steel rods, a popular approach done in the past.
Cabling and bracing trees is an economic and effective way to reduce the potential risk of a desirable tree to your property. By limiting branch movement, trees with structural problems will no longer be at risk for major damage or death. Cabling and bracing trees is an excellent alternative to tree removal.
When to call for tree cabling & bracing:
Suspected weak crotches in the tree
A split at a primary trunk crotch
Trees with heavy foliage
Stress damage from wind, weight of snow, ice
Visible tight "V" crotch with included bark
Multi-stem trees
Keep in mind that a qualified arborist will perform only industry-accepted practices.
Bracing and cabling trees offers support that can save the life of a tree. Olympic Tree Care wants your trees to grow healthily and happily – if your tree has a structural defect give us a call!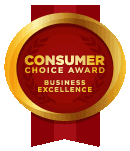 Are you in need of tree cabling & bracing in London Ontario, Kitchener/Waterloo and Area?