Tree Planting Services –

London & Area
Olympic Tree Care's certified arborists are extremely knowledgeable in plant identification. We are an expert tree planting company and can make the right recommendations when it comes time to plant.
Tree Planting Services
Because different trees can tolerate a variety of growing conditions, it is important to know what type of tree will meet your needs, as well as grow successfully on your property. Every tree planted by Olympic Tree Care is planted with the best care and given the best opportunity to thrive, not just survive. We know when, how and where to plant your trees to ensure the best life for your tree.
Olympic Tree Care works closely with local nurseries and growers, and are willing to select, deliver, and plant any species up to 8" in diameter that you may desire. Olympic Tree Care works with individual species of trees to customize the planting experience for ultimate success and health for the tree. Olympic Tree Care is your tree planting company in London & Area to ensure a safe and successful outcome.
Tree Transplanting Services
Do you have a tree on your property that you wish to save but is in the wrong location? Depending on the size of the tree and the location of where you would like to move the tree, Olympic tree care has the equipment and knowledge to move and transplant your tree for you.
Tree transplanting is a delicate procedure, careful measures must be followed to ensure your tree does not go into shock, due to the shift to the new environment. Olympic Tree Care has professional methods to ensure an easy and comfortable transition for you tree. Keep in mind that a good arborist will perform only industry-accepted practices.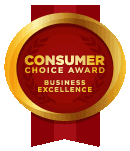 Are you in need of tree planting in London Ontario, Kitchener/Waterloo and Area?