Tree Pruning –

London & Area
Trees provide a tremendous amount of value to our lives and our landscape. You have put a lot of time and care into your property, why not let us help you protect your investment? Olympic is your expert tree pruning company in London & Area.
Olympic Tree Care has knowledgeable and experienced certified arborists on staff to inspect and evaluate your trees, address your concerns, and suggest the proper tree pruning technique that is applicable to your individual tree care needs. Tree pruning should only be done by experienced professionals to ensure both personal safety and tree safety. Tree trimming in London, Ontario is convenient, safe and affordable with Olympic Tree Care.
Olympic Tree Care will clean your tree and get rid of dead, weak or unwanted low hanging branches. If you would like to reduce the density or thickness of your tree, we can perform a thinning tree pruning service to help reduce this unwanted size. Our experts also have the tools and skills to reduce the size or width of your tree.Tree pruning is an excellent way to give your property a fresh new look, as well as a safe measure to remove any potential hazards. If you are in need of emergency tree pruning services, check out our Emergency Tree Service page. We offer 24 hour emergency tree service!
Reasons for Tree Pruning:
To maintain and improve vitality of trees
To eliminate hazards
To generate new growth
To improve ascetics
To remove dead, dying, diseased, or broken branches
Is Your Tree in Need of Pruning?
Is your tree infringing on your neighbour's house or property?
Are there dead branches creating wounds and decay?
Are there broken branches, stubs or cracks?
Do your trees look unkempt or out of control?
If you answered yes to any of these questions, your tree's health, the safety of your property, and persons might be at risk.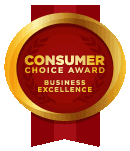 Are you in need of tree pruning in London Ontario, Kitchener/Waterloo and Area?