Tree Stump Removal –

London & Area
After a tree has been cut down, or fallen because of a storm – the stump is usually still there. Tree stump removal is one of Olympic Tree Care's many services in London Ontario.

Tree Stump Removal London & Area
Tree stump removal can be an extremely difficult task if handled alone. An older tree will have very deep, long roots that require a significant amount of effort to be extracted. Olympic Tree Care has the tools and expertise to perform tree stump removals on your property with ease. Clear your yard of tree stumps or unsightly roots and give neighbouring trees room to grow.
If your tree stump is dead, difficult, large or complicated – give us a call! Our experts have experience removing or grinding all types of tree stumps.
London & Area Stump Grinding
Olympic tree care has specialized equipment and machines to grind the stumps into mulch below the surface, making it much easier to replant grass or even a new tree in the same spot. All of the staff has been trained to look for signs of underground utilities so they are not to be disturbed. Stump grinding is the most cost-effective way to get rid of tree stumps or roots.
Improve the appearance of your property after you take advantage of Olympic Tree Care's tree stump removal services. New, open areas will be available for new planting or construction. Keep in mind that a good arborist will perform only industry-accepted practices. After a full clean-up of the debris, your lawn will look as though a tree was never there!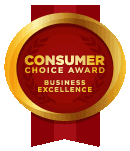 Are you in need of tree stump removal in London Ontario, Kitchener/Waterloo and Area?